We may earn commission from links on this page, but we only recommend products we back. Why trust us?
10 Best Hydration Packs for Every Type of Outdoor Adventure
These accessories will take your long walks, runs, hikes, and bike rides to the next level.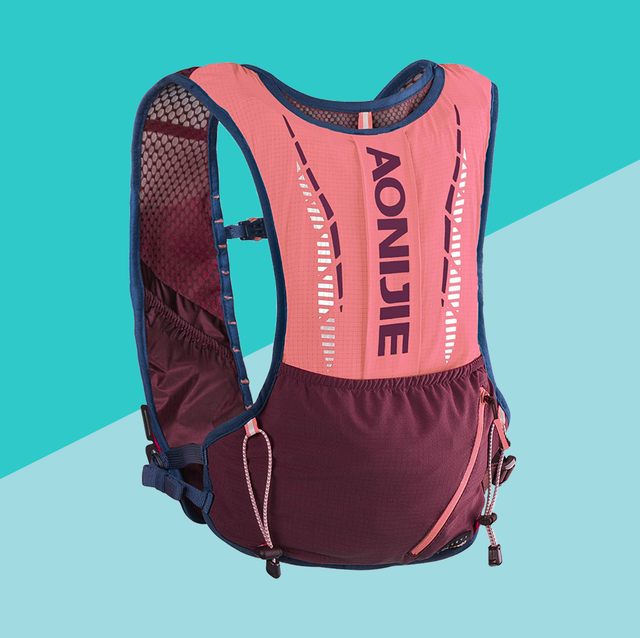 If you're a long-distance runner, hiker, or walker, you know how annoying it can be to lug around a water bottle—but you don't have to struggle anymore. There's an easier way to carry essentials, including food, water, your ID, and more during your all-day excursions: hydration packs. These are bags you wear that have plastic or rubber "bladders" or pouches that can be filled with liquid, allowing you to access water more easily through a drinking tube.
Before you dive into what to look for in a hydration pack, first determine whether you need one at all. "It really comes down to what your workouts are like. If you're running, walking, or hiking less than five miles, you don't need a hydration pack, but if you are planning to be on the move for a longer distance, then definitely get one," says Lauren Sheu, a certified running coach and owner of Running for Wellness.
How to choose the best hydration pack for you
There isn't one perfect hydration pack for everyone, since the one you choose will depend on what you need it for. Here's what to consider:
✔️ The right fit: Hydration packs are available in many forms, including backpacks, vests, belts, and waist-bags. If you're running, you'll probably want to opt for a hydration pack in backpack or vest form. They're easier to move in and won't weigh you down, Sheu says. Hydration packs that go around your waist are more likely to bounce, so they're better for biking and walking, since your body jostles less (cyclists, though, might prefer a backpack or a waist pack that sits on the lower back rather than in the front).
However, no matter what activity you're doing, "find one that has a good snug fit, and that has some level of bounce resistance," Sheu advises. Otherwise, the pack might rub against the skin, chafe, or cause general discomfort.
✔️ Breathable materials: "It doesn't matter what long-distance activity you're doing; the material needs to be lightweight, breathable, chafe-free, and waterproof," Sheu says. Look for nylon, polyester, vinyl, or mesh fabrics. These breathable materials won't feel heavy and won't get soggy in the rain.
✔️ Capacity: The most important feature of any hydration pack is its storage space. Smaller packs may only have 1-liter bladders that store water and a few small pockets, while others may have bladders that hold up to 3 liters of water with space for other gear like your phone and an extra shirt.
Determine how much storage you really need by thinking about your outdoor adventures, Sheu explains. If you're generally out all day, go for a larger size; but if you're only planning on being on the move for a couple of hours, pick a smaller size—you'll be glad you aren't lugging around too much. "Try to go for the lightest possible hydration pack that you can because you want to cut down on extra baggage weight, especially when you're running and hiking; you want to feel as light as possible," Sheu adds.

Ready to find the best one for your outdoor adventure? Ahead, shop top-rated hydration packs for long-distance walkers, cyclists, runners, and hikers that are worth your money.

This content is created and maintained by a third party, and imported onto this page to help users provide their email addresses. You may be able to find more information about this and similar content at piano.io