The Most Fascinating Food Trends Through The Years
Are you Team Lunchables or Team Uncrustables?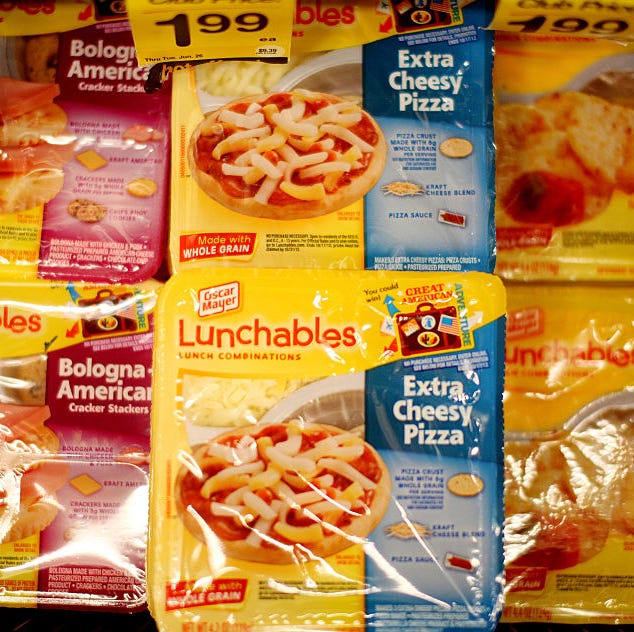 Sandy Huffaker
Getty Images
Have you ever wondered when your favorite foods became so popular? Not to mention the history behind their launch? Well there's actually some pretty good research on what the weirdest and most widely accessible foods were for each year you were born.
Here's the greatest food trend starting from 1979 and up to 2018. Feel free to browse your favorite childhood goodies once again and remember why they tasted so damn good.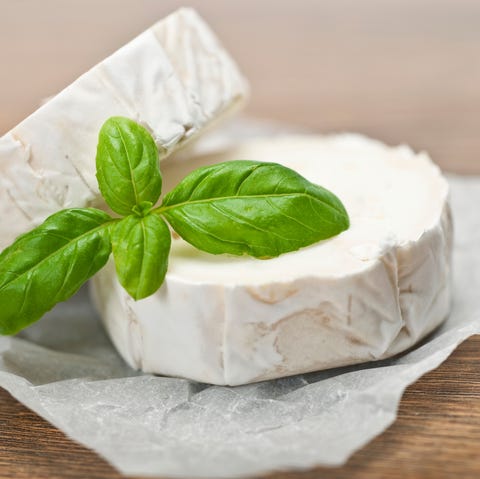 1979: Goat cheese
In 1979, it became all the rage to order a goat cheese salad and look all fancy. Thanks to chefs Alice Waters and Jeremiah Tower from Northern California, lots of cheesemakers began to integrate different types of cheese into their menus, and goat happened to be one of them.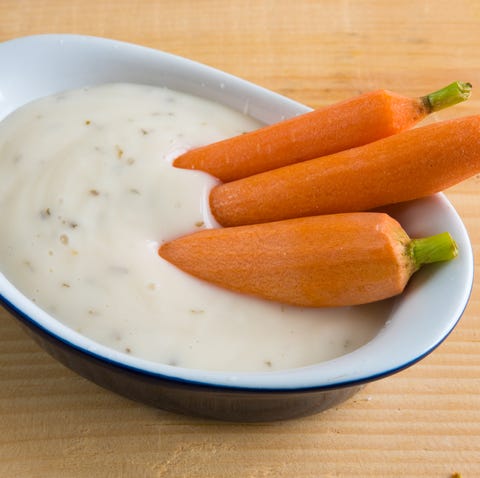 1980: Ranch dressing
Thank goodness for 1980, or else we wouldn't have ranch dressing today! Apparently, we have Steve Henson to give credit to, who produced it on his ranch, Hidden Valley Ranch. By 1992, it was the number one dressing in America—and it might still be today.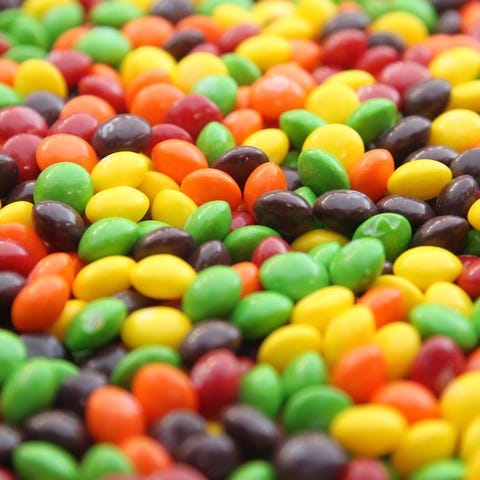 Otto Greule Jr
Getty Images
1981: Skittles
Although they were launched in the UK, skittles came to America in 1979 and became incredibly popular in 1981. These fruity candies let everyone taste the rainbow back then, and they're still working their same magic now.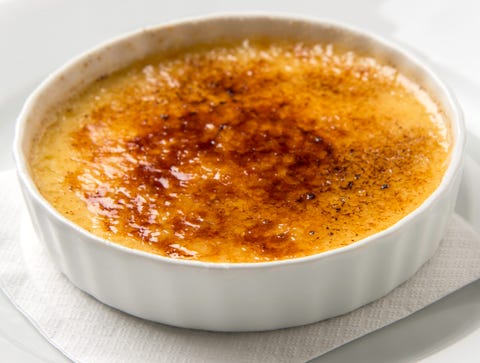 1982: Crème brûlée
Ahh, one of our favorite desserts today, crème brûlée made a statement after it appeared on Le Cirque's menu in New York City. Shortly after, everyone was trying to DIY at home.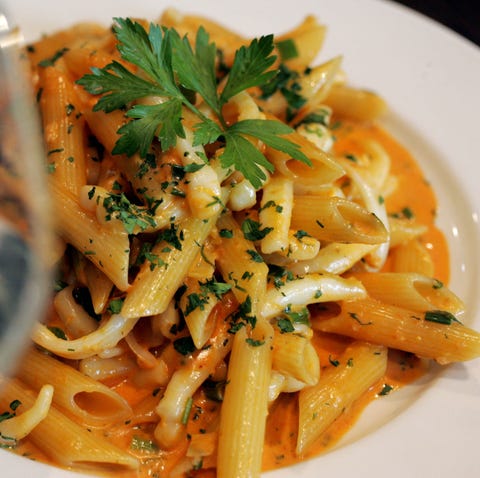 Fairfax Media
Getty Images
1983: Penne alla vodka
This lovely Italian dish we eat today rose to popularity in 1980s from a New York restaurant called Joanna's Restaurant, and the sauce blew up by 1983. Maybe the fact that it's made with real vodka increased the appeal!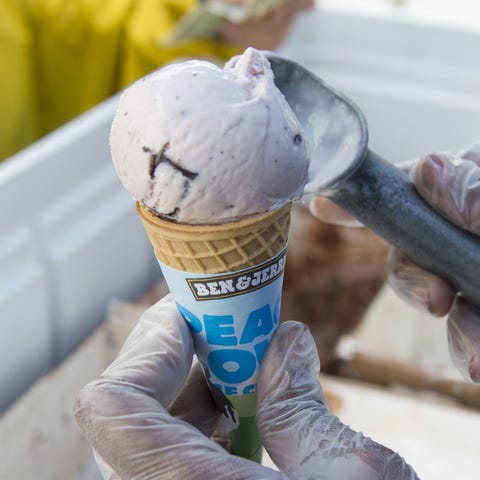 1984: Ben & Jerry's ice cream
What's not to love about Ben & Jerry's? Well people began digging into pints of Phish Food and Cherry Garcia back in the '80s. (And they still are today.)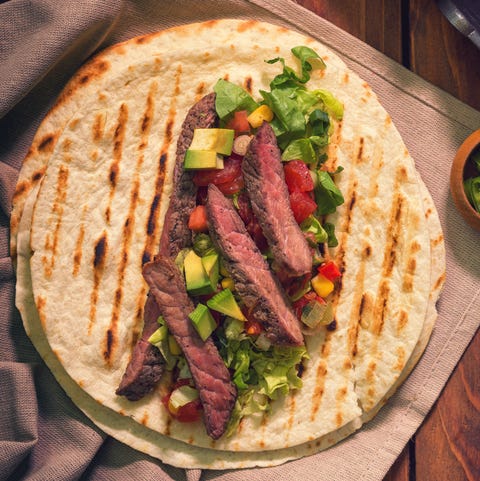 1985: Fajitas
As Tex-Mex cuisine started gaining recognition in the U.S. around the 1970s, chefs considered putting it on their menus. Once Chef George Weidmann from Germany put fajitas on his menu in Austin, Texas, everyone followed suit.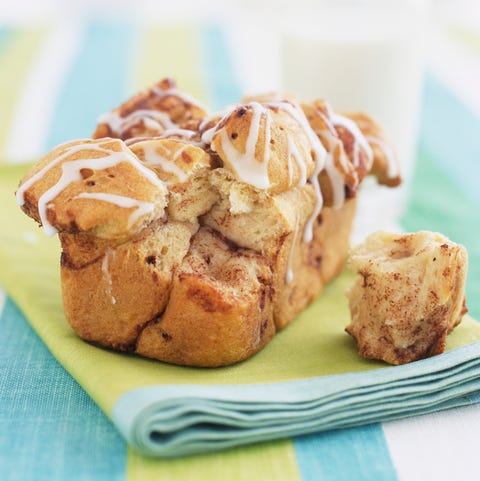 Alexandra Grablewski
Getty Images
1986: Monkey bread
Who can resist a tasty bite of monkey bread? Apparently Nancy Reagan made it in the White House in 1985 and it spiked in popularity afterwards. By 1986, everyone was eating this sweet treat.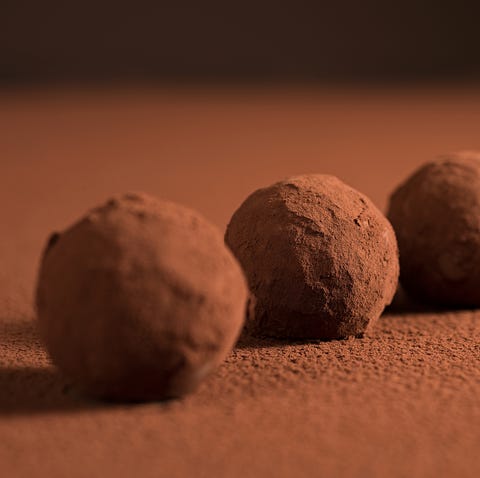 Burcu Atalay Tankut
Getty Images
1987: Chocolate truffles
Luxury chocolates became the best gifts to give friends and family in 1987. Apparently a woman named Alice Medrich began selling them at her store, Chocolat, and was praised for the rich creamy texture and powerful flavor of her chocolates.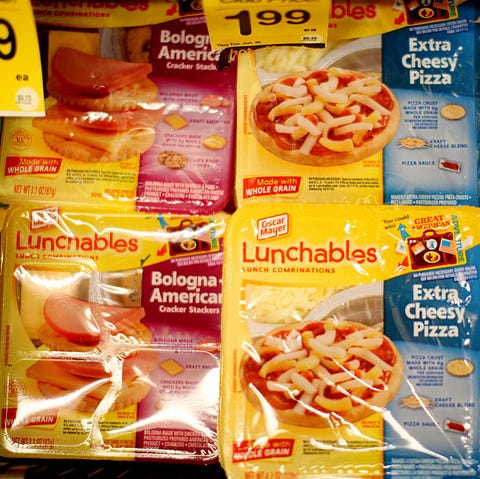 Sandy Huffaker
Getty Images
1988: Lunchables
Lunchables, the beloved childhood snack box, were all over the place by 1988. These made lunch prep a breeze, as they had pizza, hot dogs, chips and crackers, deli meat, and sweets for kids to nosh on.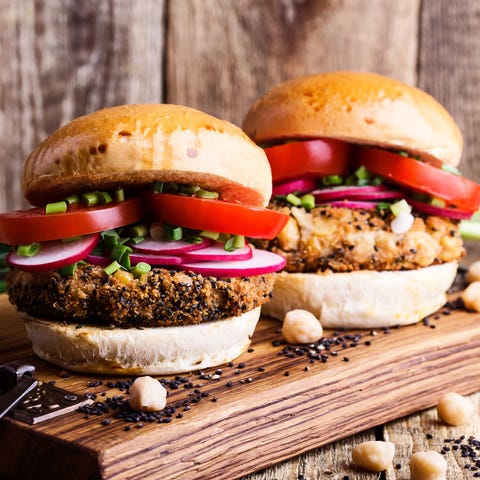 1989: Veggie burgers
That's right—the veggie burgers we see popping up on menus everywhere started back in the 1980s with the VegeBurger, which was launched in 1982 and became a top selling patty by the end of the decade.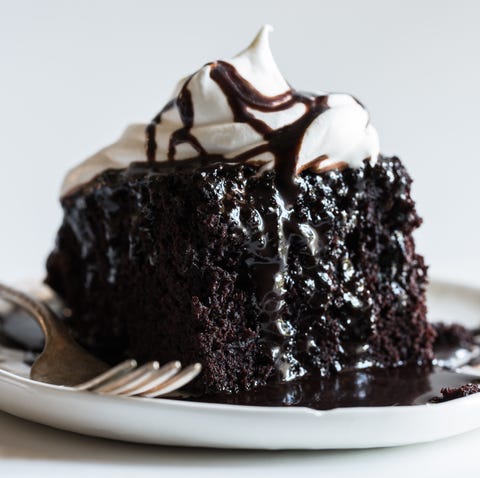 Michelle Arnold / EyeEm
Getty Images
1990: Molten lava cake
While it was a popular dessert option through the '80s, it wasn't until publications started mentioning it in 1990 that this dessert gained a ton of press and recognition. And since we all know how amazing it tastes, there's no surprise there.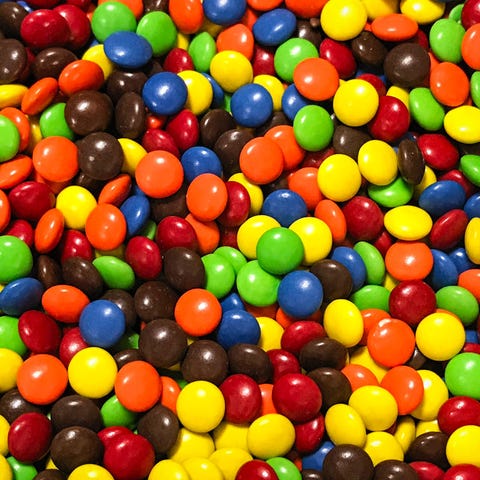 1991: Peanut Butter M&M's
Since chocolate M&M's were so successful, peanut butter naturally followed suit. In 1991, Mars Inc. launched Peanut Butter M&M's, perhaps to compete with the oh-so-popular Reese's Pieces.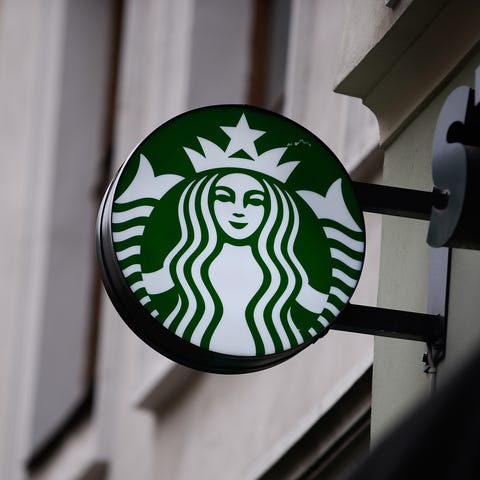 1992: Starbucks
That's right, the glorious Starbucks frapps and festive lattes we know and love all started in 1992 when Starbucks went public and started busting out stores worldwide. And look where it is today!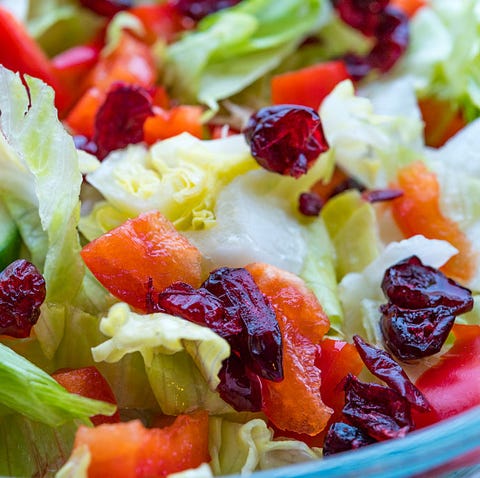 Roberto Machado Noa
Getty Images
1993: Craisins
Dried cranberries are everywhere now, popping up on salads, in trail mix, and in oatmeal. In 1993, classic Craisins were seen as a fruity snack that tons of moms loved feeding their kids.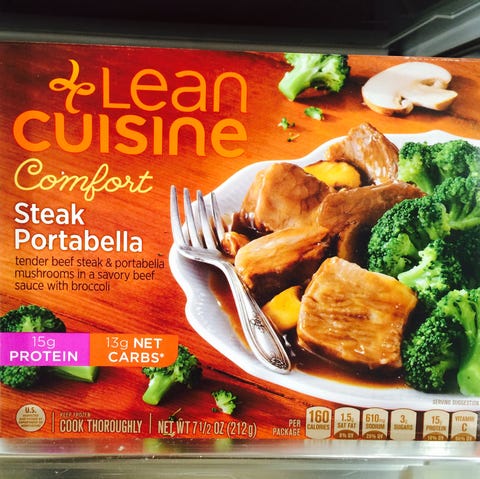 1994: Low-fat food
It's funny to think about today with the latest craze of the keto diet, but back in 1994 going low-fat was the trend of the moment. Low-fat and fat-free packaged goods, like Lean Cuisine, started taking over kitchens and grocery stores to help combat the obesity epidemic in America.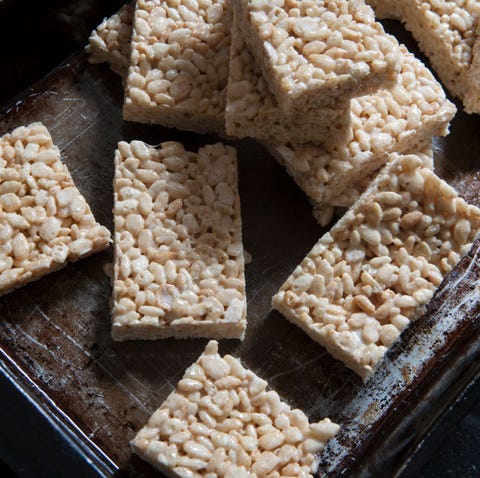 Education Images
Getty Images
1995: Rice Krispies Treats
In 1995, Kellogg's released its tasty, gooey Rice Krispie Treats, as well as its cereal, and it became the new favorite light and sweet snack. Even today, it's a soft and chewy treat that people love to bite into.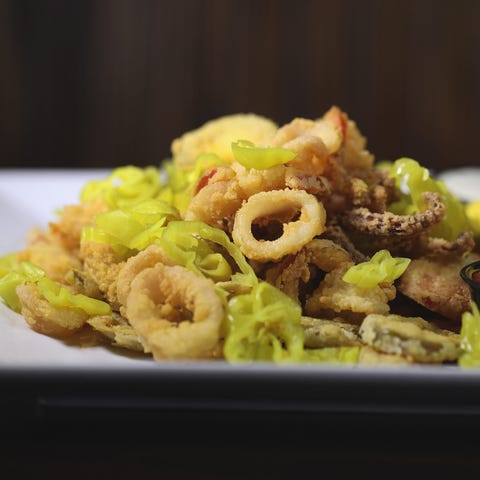 1996: Fried calamari
Fried calamari (and maybe some beers) became the most popular appetizer in 1996, so much so where the term was used in 56 New York Times articles.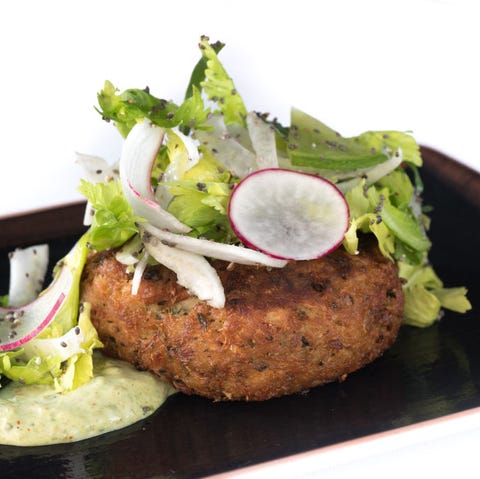 The Washington Post
Getty Images
1997: Crab cakes
Starting in Baltimore, Maryland, crab cakes became super popular all over the country, and by 1997 they were seen on several menus. We're glad—they're delicious!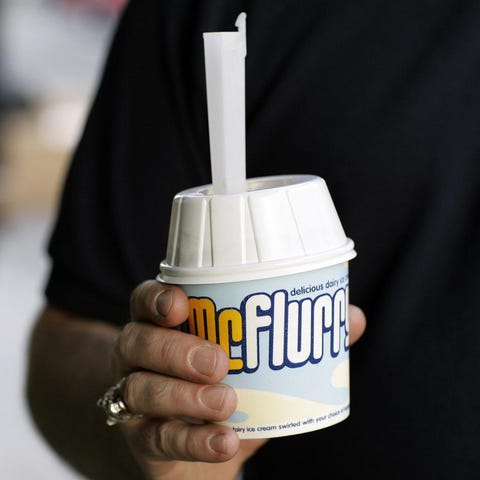 Edmond Terakopian - PA Images
Getty Images
1998: McDonald's McFlurry
Ahh, the beloved McFlurry—a decadent treat made up of soft-serve and every sugary topping under the sun. It became the "it" drink to order back in 1998.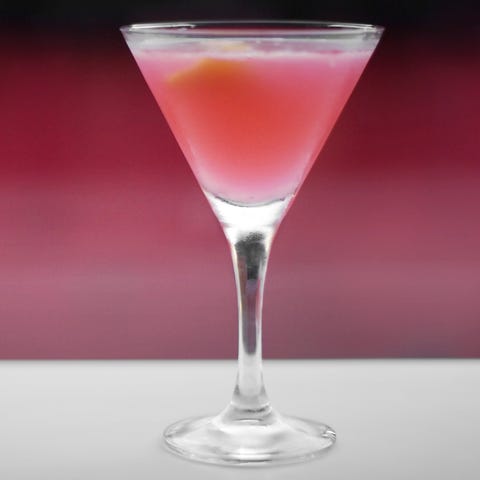 1999: Cosmopolitans
After Sex and The City premiered in 1998, women all over the world beelined for their local cocktail bar to order a cosmo, Carrie Bradshaw's beverage of choice.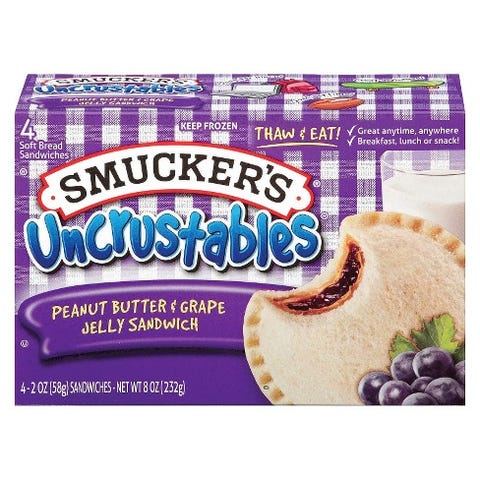 2000: Smucker's Uncrustables
What kid could resist a Smucker's Uncrustable for lunch? An easy twist on PB & J you could take on the go, these pockets of goodness had all the peanut butter and jam fillings of your dreams.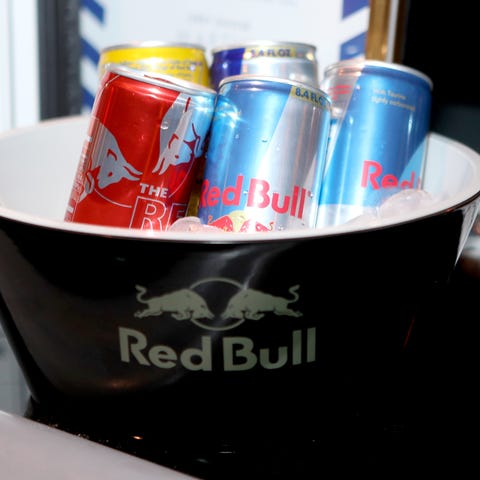 Randy Shropshire
Getty Images
2001: Red Bull and vodka
This dynamic duo gained popularity in the early 2000's, and by 2001 it was *the* go-to drink order. A simple 2-ounce shot of vodka and a can of Red Bull was all anyone needed to get the party started.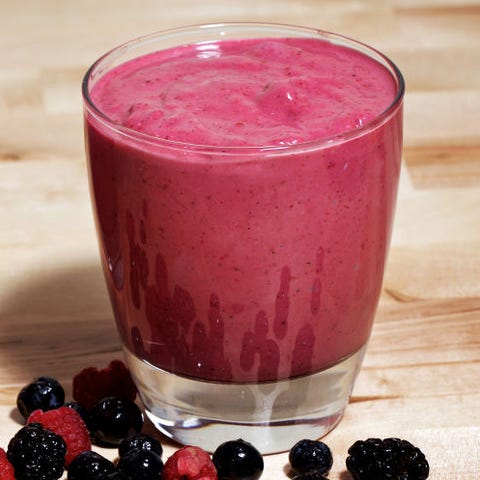 The Washington Post
Getty Images
2002: Smoothies
That's right, the smoothies we love as easy breakfasts and recovery meals today were all the rage in 2002 when Jamba Juice made them the healthy sip that everyone needed. Who knew Mango-A-Go-Go could be so influential?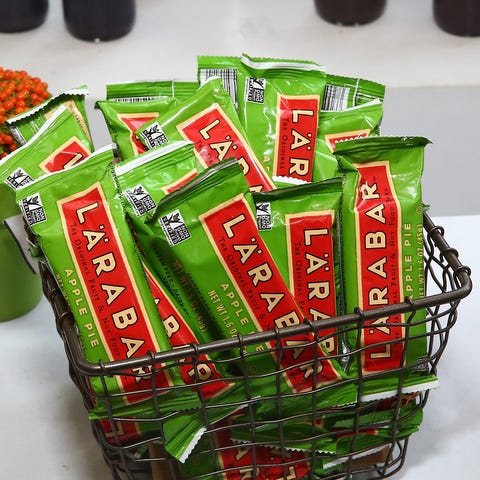 Astrid Stawiarz
Getty Images
2003: Lärabar
We see these bars everywhere today, along with many other granola and protein bars, but these became super popular around 2003 when Lara Merikken, the inventor, started using raw fruit, nuts, and spices to create a healthy, convenient snack.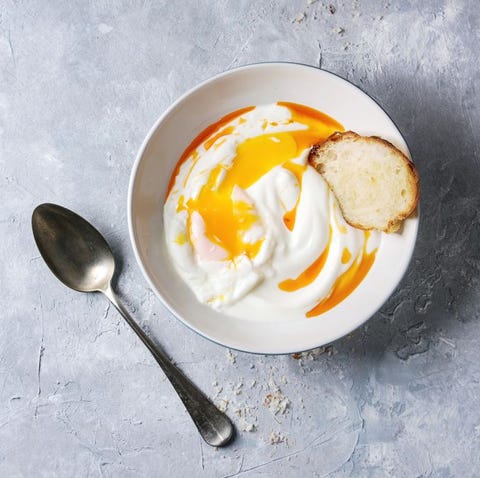 2004: Yogurt
In 2004, yogurt became the highest ranked food to be incorporated into the American diet for any meal, breakfast, lunch, dinner, and snacks.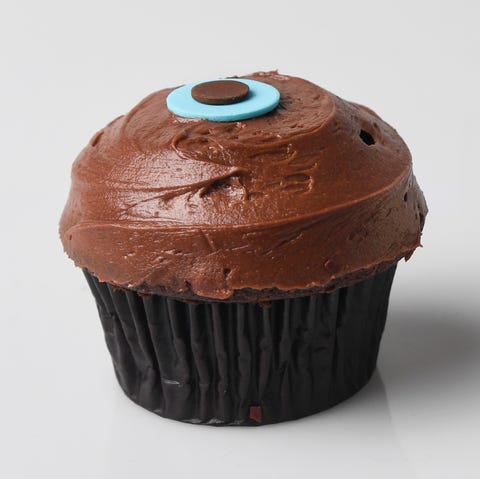 The Washington Post
Getty Images
2005: Cupcakes
In 2005, Sprinkles Cupcakes opened after the success of Crumbs Bake Shop and Magnolia Bakery, and Baked by Melissa and Georgetown Cupcake weren't too far behind. Cupcakes became portable mini desserts that people were crazy about.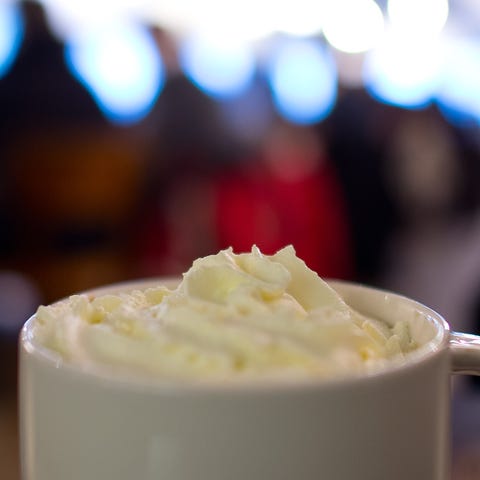 2006: White chocolate mocha
By 2006, white chocolate mocha was popping up everywhere. "Our research indicates strong consumer interest and appeal in chocolate, particularly as part of beverages," said Joe Scafido, Chief Creative and Innovation Officer for Dunkin' Brands in 2006.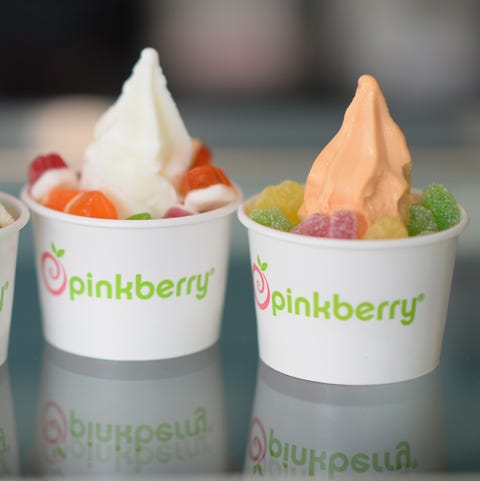 Michael Buckner
Getty Images
2007: Frozen yogurt
After Pinkberry opened its first store in 2005, the frozen yogurt craze began to steadily increase. By 2007, everyone was grabbing a cup of fro-yo after school for their new "hangout" spot.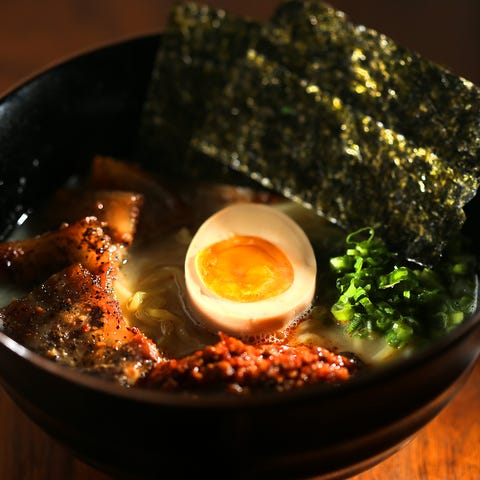 2008: Ramen
Momofuku Noodle Bar in New York City made ramen its signature dish, and after people starting trying it, the trend caught up fast. By 2008, ramen was huge and Japanese chain Ippudo opened its first location in New York.
This content is created and maintained by a third party, and imported onto this page to help users provide their email addresses. You may be able to find more information about this and similar content at piano.io